Danish Language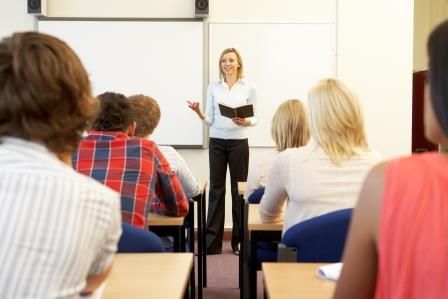 Danish Language Class with DAC
Want to learn or brush up on Danish? This opportunity to learn some of the basics about the language and build on that as you many want to do over the course of the year. Speaking, writing, and reading Danish is included. Registration is required in advance and a small fee is charged for each series of classes. Make sure to check the DAC calendar for updates on next classes. 
Please contact instructor Michelle Potter-Bacon via the interest form with any questions about DAC's Danish language classes.
Translation Services
The DAC offers services for translation of documents.  All proceeds go the the DAC. To request a translation, you can mail the materials to the DAC or email at dainfo@dac.mn Please send a clear copy.  Do not send any original documents.  DAC cannot be responsible for original documents.  Documents can be sent via a picture file, a scanned document or a Word file.  The documents will be reviewed and the translators will determine if it is material that can be translated.   
The rate is $30 per hour for members and $40 per hour for non-members, and work will be returned by email.  Payments can be made by check to the Danish American Center.  Translated documents will be returned to you by mail. Postage and handling will be added.  If you have any questions, please contact the DAC office at 612-729-3800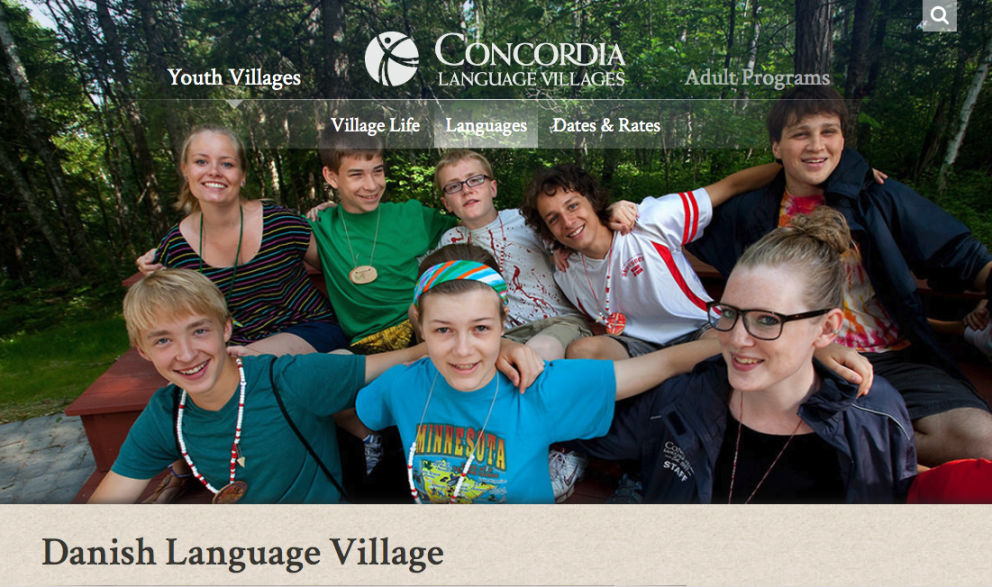 The Dansk Program of the Concordia Language Villages
The Dansk program of the Concordia Language Villages, this summer cultural and language immersion experience in the north woods of Minnesota is a wonderful opportunity for children ages seven to seventeen. Learning a new language and making friends while eating Danish meals, celebrating traditional holidays, bicycling along trails, swimming in Turtle River Lake, or sipping juice at Cafe Terrasse make Skovsoen a memorable summer camp experience.
The Core session is a two-week session in early July for villagers 8-18. One six-day session for children ages 7-11 is also offered during the core session as an introduction to the language village experience. The four-week Credit Session is an intensive language program for high school students which provides the opportunity to earn one year of world language credit upon completion of all course work. Skovsoen, Inc., through its local board, offers scholarships to help defray expenses.
Visit their site for more information. See DAC classes page for any upcoming language classes.
Brief History of the Language from Concordia's website
Danish developed from Old Norse, which was spoken in Scandinavia. Old Norse eventually split into Old West Norse, spoken in Norway and Iceland, and Old East Norse, spoken in Sweden and Denmark. Eventually, Old East Norse evolved into the Danish that is spoken today. And believe it or not, there are many regional dialects in Denmark and its territories, although Standard Danish is the most common and what you'll learn at Skovsøen.
While Danish is spoken mainly in Denmark, it is also spoken in parts of Germany, Argentina, the United States, Canada and many other countries throughout the world. Danish also has official language status in the territories of the Faeroe Islands and Greenland, which are autonomous regions of Denmark. Danes and Danish descendants are located in every country abroad, so you can bet they have taken their language with them!
Why Learn Danish?
Danish is useful. Did you know that more than six million people speak Danish worldwide? It's even recognized as a protected minority language in Germany.
Danish connects you with the past. Whether you want to explore your heritage, converse with grandma in her native tongue, or just get an insider's view of the rich history of northern Europe, at Skovsøen, you'll learn words, phrases, and the history and traditions of Danish-speaking people as you immerse yourself in a fun, culturally authentic learning environment.
Danish helps you prepare for the future. Knowing more than one language is a great credential for any college application or job interview. And understanding another culture gives you an appreciation for new experiences that will last a lifetime.
Many Skovsøen "graduates" go on to study aboard in Denmark, either through traditional exchange programs or by participating in a Danish folkehøjskole, where you can specialize in a particular subject or just continue you life-long learning of Danish language and culture. At Skovsøen, you learn about all these additional opportunities to continue your love of all things Danish after your experiences at Skovsøen.
Danish is fun! From the moment you get your Danish "passport" and select your Danish name, you'll enjoy every minute of your Skovsøen experience. New games, new foods, new friends, and tons of care and attention from knowledgeable staff make learning Danish at Skovsøen an experience you'll treasure for a lifetime.