About Danish American Center (DAC)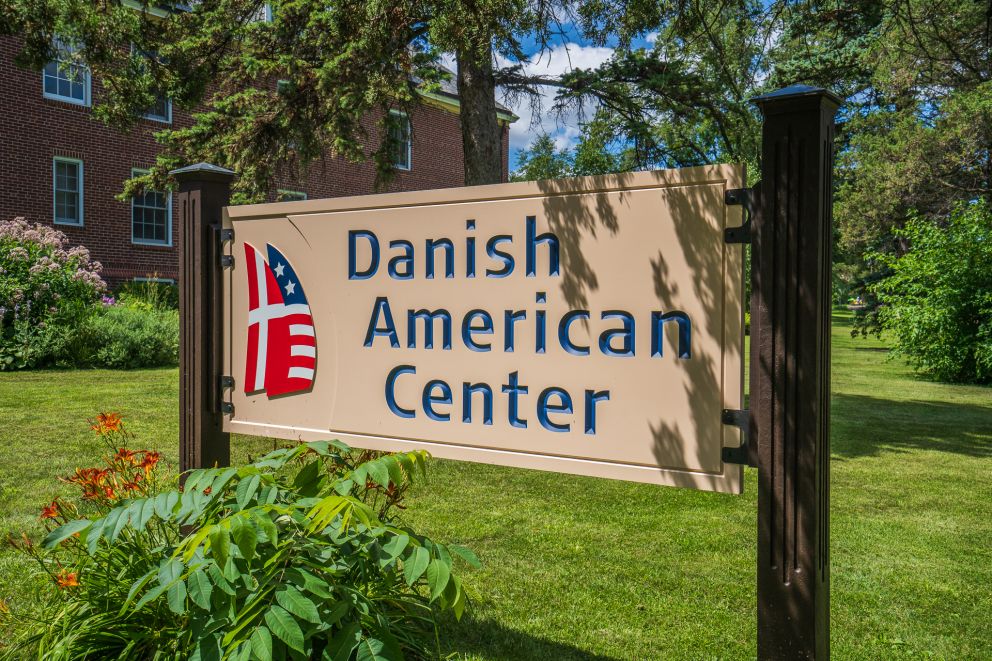 The Danish American Center (DAC) – a center for Danish culture exchange and Danish hygge is located in south Minneapolis along the west bank of the Mississippi River. The Danish American Center is dedicated to the forwarding of all that is Danish, offering a wide variety of activities and events that focus on aspects of Danish living and culture. Created in 2005 with the merger of the Danish American Fellowship, a social organization, and Danebo Home, senior housing, our volunteer run membership-based organization consists of just over eight hundred members and family memberships. The DAC hosts Danish-themed member events, as well as events that are open to the public, including æbleskiver breakfast and an annual Danish Day outdoor festival honoring Danish Constitution Day, or Grundlovsdag, on the first Sunday in June. We offer language and culinary classes, art and history exhibitions, concerts, social dancing, and activities for all ages from children to seniors. Members can also rent space for private events and overnight rooms at DAC.
Danebo was incorporated in 1922 and founding papers state "The purpose of this Corporation shall be to establish, build, endow, maintain, manage and carry on in Minneapolis, Minnesota, a home for Danish aged men and women, both such as are without means of self-support, and such as are able and willing to pay for the privilege of a good Christian home. This home, when established, shall be known by the name DANEBO HOME FOR THE AGED." By 1924 funds had been raised to build, the cornerstone was laid in August and the building was completed and a first meeting held by December 2024. On May 1, 1925, the first senior residents moved into Danebo, dedicating the building on May 10. Over the years, this 4-story home, built by Danish builders and craftsmen, was expanded, including the addition of a a north wing in 1960. 
In 2005 Danebo ceased to be a residence for seniors due to declining demand. The red brick structure, so prominent on West River Road, welcomed the Danish American Fellowship and created a new organization, the Danish American Center, an organization dedicated to preserving for young and old the traditions and ideals which immigrants had carried with them from Denmark. With the new DAC organization, several renovations have happened, including building the Atrium in 2010, which provides a larger meeting hall and formal entrance to the building; upgrading the kitchen and dining area in the lower level; adding a Kaffestue; adding third floor classrooms; adding a Tivoli Lounge; renovation of office space; and adding an art gallery on the first floor. In 2023, The Honorary Consulate for the Kingdom of Denmark for Minnesota, North Dakota and South Dakota began operating out of the Danish American Center.
Our history can be explored through digitized original documents in the archives linked through our Collections page.