About Danish American Center (DAC)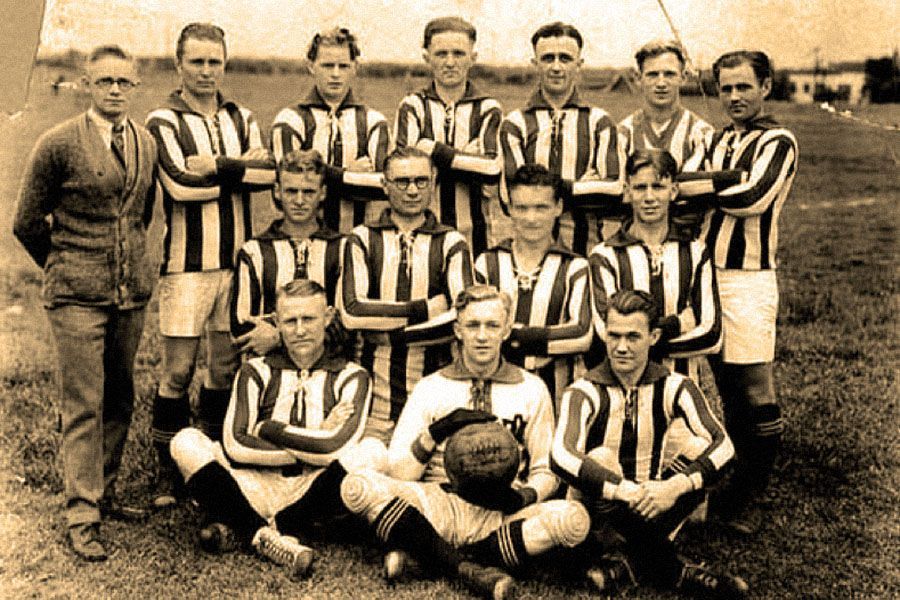 Danes Young Peoples Home soccer team 1925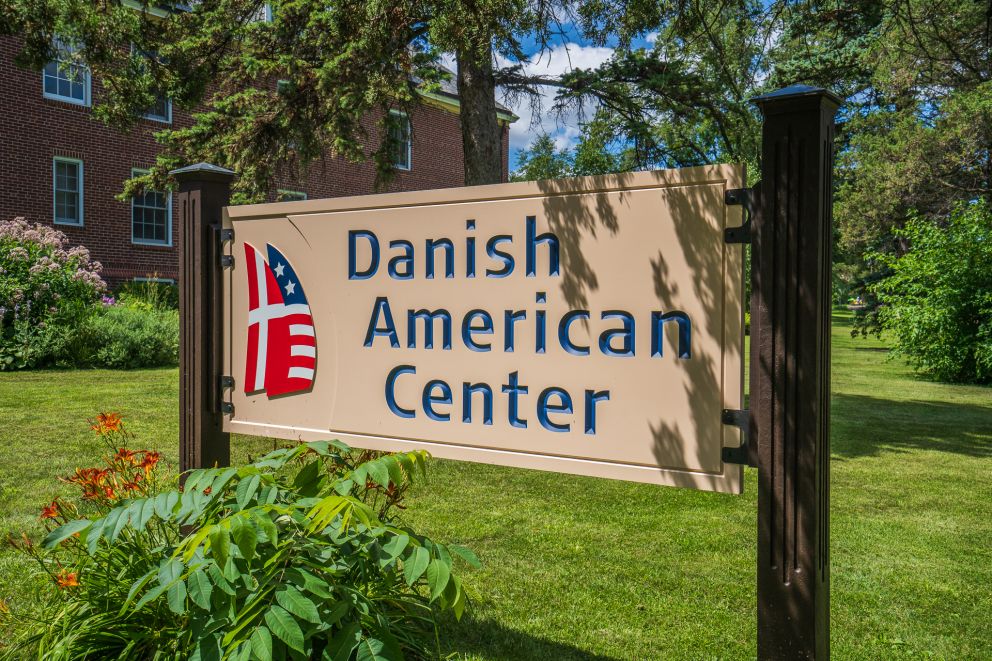 Yesterday
Near the end of World War I, Martin Nelson, a benevolent, well-to-do Dane of south Minneapolis, saw the need for a home, club, or gathering place for young people who came to the Twin Cities. He raised enough funds to buy a big mansion, built in 1889, at 3620 East 42nd Street. It became the Danish Young People's Home. It was a Room and Board house for about 20 young people, but it was much more than that to many others. Housemaids came there for sing-alongs, parties, plays, and entertainment and the tennis courts were popular. Many immigrants of the early 20th century met their future spouses there.
As the years went by there was no longer a need for this type of ethnic club for young Danes. By the middle 1960s the home was just barely solvent and little used. In December 1965 there was a combined meeting of the boards of the Danish American Fellowship and the Danish Young people's Society. For a small sum of money, the Fellowship acquired the mansion and its furnishings. The deed was turned over on February 19, 1966.
In addition to the Danish Young People's Society, Martin Nelson also worked to raise the money to build a home for Danish Old People along the West River Parkway. After the surge of immigration of Danes to MN in the 1880s, many of these young immigrants were now in their 60s or 70s by the 1920s. In the early 1920s, money was raised by the Danes in the Twin Cities and surrounding areas for a home where their old people could live. The Danebo Home's mission was "To erect, maintain and direct an old people's home…to serve, house and protect elderly Danish men and women, whether with or without ability to pay." The land was purchased, and construction began in 1924, with its first residents moving in by the summer of 1925. The cost was about $40,000 with most of the building's furnishings being donated. There were 14 residents at the start. The north end was added in 1962.
The Danebo Home operated as a residence for old people for nearly 80 years, until stricter senior care health regulations and costs made it unfeasible to continue. Residents had to be relocated, which was difficult and emotional for many.
In 2005, Danebo changed its charter to become a Danish cultural center and was no longer required to be a senior residence.  Danebo and the Danish American Fellowship merged and the Fellowship building on 42nd and Cedar Avenue was sold.  Danebo Incorporated continued as the surviving entity and took the operating name "Danish American Center."  All Danish programs, meetings and events, including senior programs, were consolidated and took place in the Danebo building.  
After successful fundraising campaigns, the Atrium addition was added in 2010.  Continuing remodeling programs have been undertaken including updating the elevator, kitchen and Dining Room as well as the Kaffestue, Tivoli Lounge, Classrooms, Patio and major redecorating and infrastructure projects.  
Today 
In its current form, our 4-story building includes large gathering rooms, guest bedrooms (accommodating up to 30 guests), and an atrium space that opens up to an outdoor patio and garden. We use our building and surrounding property to host a combination of membership-only and public events throughout the year. Make sure you tour our building in person or online. 
Our members host holiday festivals, luncheons, children's parties, concerts, lectures, dancing and large group dinner events. We also host Danish-themed events that are open to the public, including our own Minnesota take on a Danish-American breakfast with æbleskiver. It is fun to watch how the round "pancake balls" are made. The annual Danish Day outdoor festival event held on the first Sunday in June. Members are also able to rent space for private gatherings.
In addition, our building supports a wide variety of non-Danish ethnic groups. In the past, we have welcomed groups and individuals from Iceland, Norway, Finland, Sweden, Germany, the Netherlands, Poland, Romania, Scotland, Somalia and many more
Today, over 700 individuals are members of the organization. Some are of Danish born or of Danish heritage and some are not. You can often hear conversations in Danish taking place around the building. We are governed by a Board of Directors, elected by the membership during the annual meeting. The majority of the work of the DAC is completed by member volunteers.