The Danish American Center (DAC) - a center for Danish cultural exchange & Danish hygge is located in Minneapolis. The DAC is dedicated to the forwarding of anything Danish, offering a wide variety of activities & events which focus on aspects of Danish living & culture.
Latest News from DAC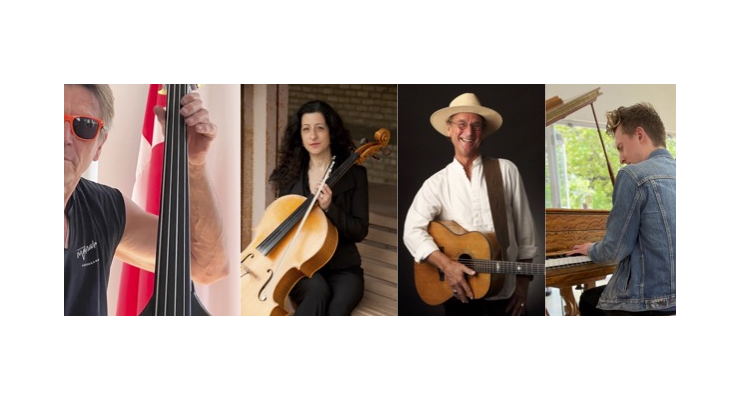 The DAC is thrilled to have live music back in the building! Danish Jazz violinist Mads Tolling got the ball rolling, followed by jazz singer Sinne Eeg.  Our next concert features local sensation Larry Long, who will kick off a series of concerts titled "Music on the Mississippi" We are thrilled to have this talented troubadour perform at the DAC!  Joining Larry will be bassist Billy Peterson, celloist Jaqueline Ultan, saxophonist Scott Fultz and pianist Will Kjeer.    ...More
Stay in the Loop!
Want to stay informed of all the going-ons at the Danish American Center? Sign up for our newsletter and be the first to know!
Connect With Us
Directions to the Danish American Center
We are located in Minneapolis, off West River Parkway and East Lake Street. 
From I-94:
Take Exit 237 (Cretin / Vandalia) and turn south on Cretin.
At Marshall Avenue, turn right & travel west across the Lake Street/Marshall Ave. bridge.
At the West River Parkway stoplight, turn left (south) toward the River Parkway, then right onto 48th Avenue South to arrive.
Follow signs for parking in the upper and lower lots.