The Danish American Center (DAC) - a center for Danish cultural exchange & Danish hygge is located in Minneapolis. The DAC is dedicated to the forwarding of anything Danish, offering a wide variety of activities & events which focus on aspects of Danish living & culture.
Latest News from DAC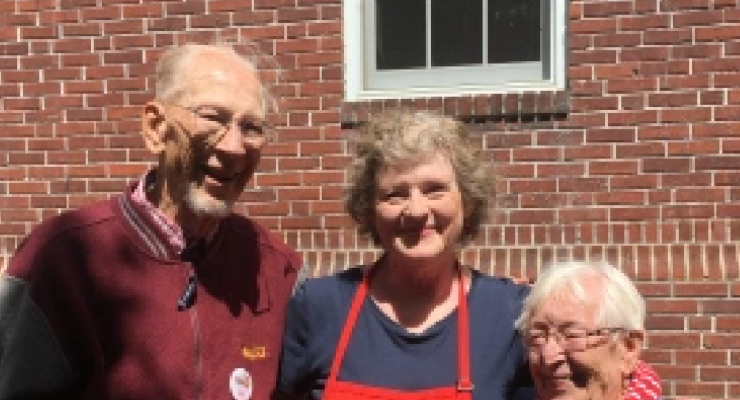 Our 2018 Danes of the Year were awarded at Danish Day to Renee Showalter-Hansen and Lis & Whitey Jorgensen. What follows is Carla Mortensen's introduction for Renee and Susan Jacobsen's introduction for Lis & Whitey.
The Danish American Center is a community of mostly like-minded people. We know one another and enjoy one another's company on many levels. We know, or at least think we do, who can do what and whom we can trust for all the variety of jobs it takes to keep the Center running smoothly. We gather for celebrations such as today, and we use our center for birthday parties. We have huge Julefests, luncheons and akvavit tasting parties. We practice and live & "hygge" while strangers try to figure out what it is, how to pronounce it and why it's so essential to happiness. And once a year, we choose someone who has helped make all that happen and call them, Dane of the Year. ...More
Stay in the Loop!
Want to stay informed of all the going-ons at the Danish American Center? Sign up for our newsletter and be the first to know!
Connect With Us
Directions to the Danish American Center
The Danish American Center is located in Minneapolis, off West River Parkway and East Lake Street. Please note that access from West River Parkway is closed until further notice.