Classes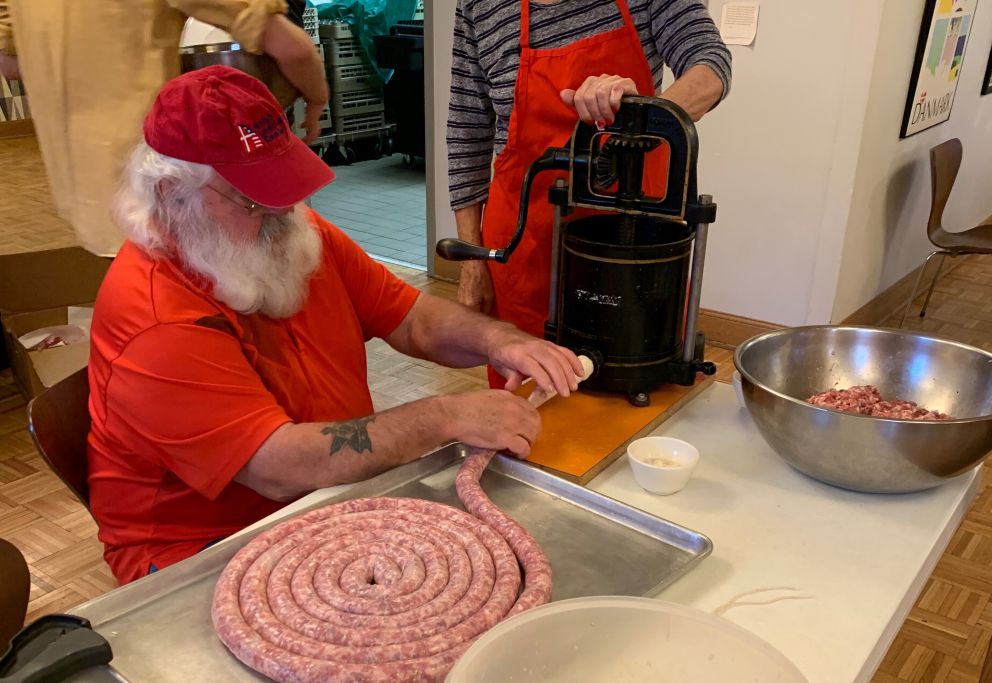 Medisterpølse Class
Member Joel Mortensen teaches this fun, hands on class that sends you home with delicious results! Bring your best knife, some onions and a large mixing bowl and Joel will provide the rest. This class teaches you how to blend your meats and ingredients and wrap them up in casings. You'll have authentic Danish sausage, just in time for the holidays! Reservations are required and space is limited. Class schedule on hold.
Danish Language Class
Want to learn or brush up on Danish? This opportunity to learn some of the basics about the language and build on that as you many want to do over the course of the year. Speaking, writing, and reading Danish is included. Registration is required in advance and a small fee is charged for each series of classes.